elcome to E-PIZZA NOW!, America's hub to the world of pizza on the web. You made it here, and now...

You want pizza and are looking for coupons so you can get a break on the large deep dish with all the toppings you always get. Well, you have come to the right place. Just say I WANT PIZZA! and you are on your way.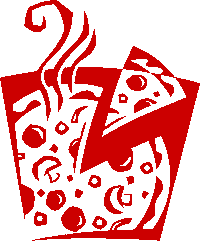 OK, you ordered the pizza and now you are waiting for the delivery guy. You are looking for something to keep you from drooling all over until the doorbell rings when your pizza is here. Go TO THE GAMES for some Shocking Java fun.

If you still don't get it, then just ask for HELP and we will explain the whole E-PIZZA NOW! thing to you in detail. Don't feel bad, pizza is a hard concept to grasp.